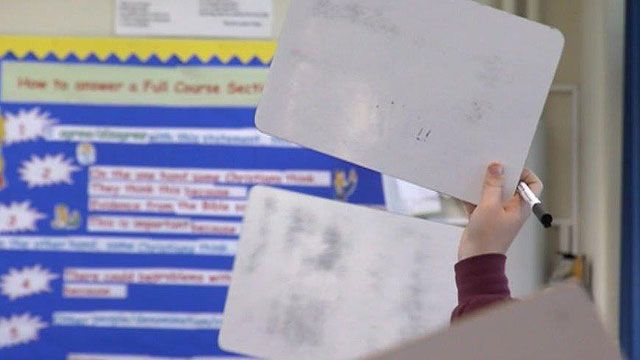 Video
Test stress pupil 'not eating' - NUT Cymru
Annual school tests for children aged seven to 14 are causing so much stress some pupils are refusing to go to school or even not eating, a survey of teachers claimed.
Members of the union NUT Cymru said the reading and maths tests put too much pressure on children too young.
They also raised concerns it affected pupil morale and said the tests had little impact on attainment.
The Welsh government said they were fundamental for raising standards.
Owen Hathway, NUT Wales policy officer, said he had heard reports of children soiling themselves because of the levels of stress, while it threatened to undo the good work achieved in the "learn through play" approach with the youngest pupils.
Go to next video: 'Pisa rankings vital to economy'