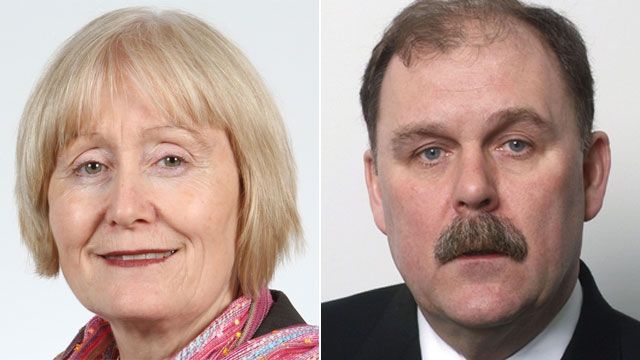 Video
Is Afghanistan safer? Madeleine Moon and Elfyn Llwyd discuss
The British troops who died in Afghanistan will never be forgotten, the prime minister has said at the end of the UK's 13-year military campaign.
The last British base, Camp Bastion, was handed over to Afghan security forces in a ceremony on Sunday.
David Cameron tweeted: "We will always remember the courage of those who served on our behalf".
But former deputy prime minister Lord Prescott has questioned whether the results "justified" the 453 UK deaths.
Plaid Cymru's parliamentary leader Elfyn Llwyd MP and Bridgend Labour MP Madeleine Moon, a member of the Commons Defence Select Committee, discuss with BBC Radio Wales' Oliver Hides whether Afghanistan and the world are safer places.
Go to next video: Fallon: 'Mistakes were made' in Afghanistan