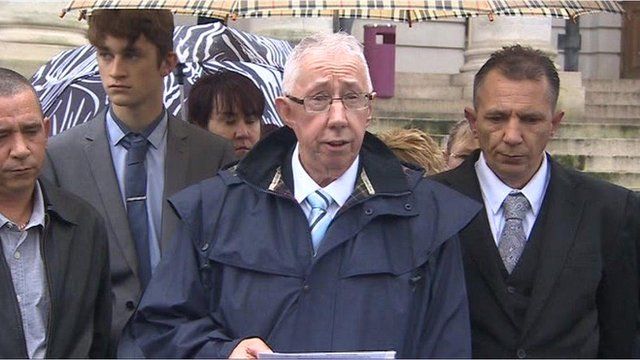 Video
Newport 'slavery' man recovering, says father
A horse farmer who forced a "terrified" vulnerable man to work unpaid for 13 years in "modern day slavery" has been jailed for four-and-a-half years.
David Daniel Doran, 42, pleaded guilty midway through his trial to making Darrell Simester, from Kidderminster in Worcestershire, perform forced or compulsory labour.
Judge Neil Bidder QC at Cardiff Crown Court told Doran the way he had treated him was repellent and wrong and not much better than a slave.
The victim worked up to 16 hours a day.
After the sentencing, Mr Simester's father, Tony, described how his 44-year-old son is recovering.
Go to next video: Family's concerns for 'slavery' man