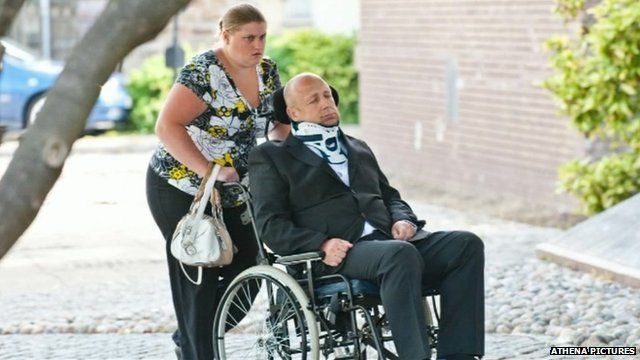 Video
MP Geraint Davies duped by 'quadriplegic' conman Alan Knight
An MP has admitted being duped by a conman who pretended to be quadriplegic claiming police were abusing him.
Geraint Davies said he took up Alan Knight's case "in good faith" and wrote to police after meeting his wife, Helen.
Knight, 47, from Swansea, faked the condition to evade prosecution after conning a neighbour out of £40,000.
He admitted himself to hospital to avoid court on "at least two occasions".
But Swansea Crown Court heard that Knight, who claimed to have no movement from the neck down, was caught on CCTV walking around a supermarket and driving his car to Dorset.
Knight is due to be sentenced next month.