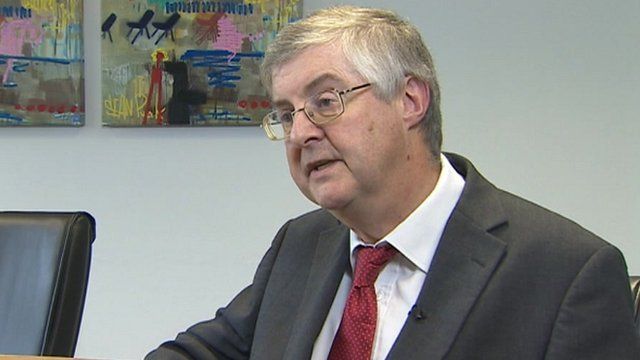 Video
NHS changes need 'mature debate', says Health Minister Mark Drakeford
Health Minister Mark Drakeford has called for "mature" cross-party discussions about changes to the health service.
In an interview with the BBC's Sunday Politics Wales, he confirmed he has approached the Welsh Liberal Democrats about a proposed all-party commission on the NHS.
The public spending watchdog has called for a debate on how much the Welsh government can afford to spend on health.
Auditor General Huw Vaughan Thomas warned about the impact on other services if the NHS continues to take such a big slice of the budget.
Daniel Davies reports.
Go to next video: Call for debate on health spending