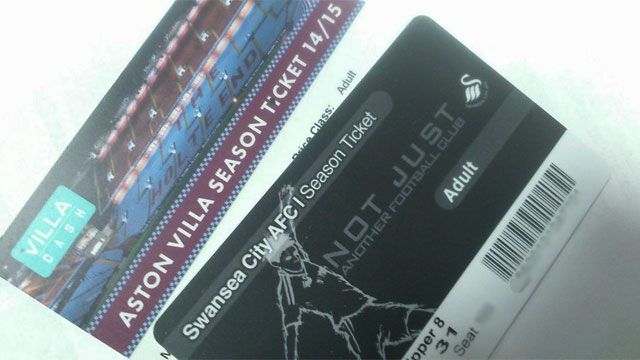 Video
Is it too expensive watching football?
Is it becoming too expensive to follow the beautiful game?
The average price of the cheapest tickets across football has risen at almost twice the rate of inflation since 2011, according to the BBC's annual Price of Football study.
It shows that the average price of the cheapest match day ticket has increased by 13%.
The cost of living during that time only went up by 6.8%.
Across Wales' four clubs counted in the survey; Wrexham, Newport County, Cardiff City and Swansea City. The cheapest match day ticket available was £19 at Conference team Wrexham.
The priciest, perhaps unsurprisingly, was at Premier League Swansea, but that compares very favourably to many clubs in the top division.
Gilbert John spoke to football fans in Morriston, Swansea about the cost of following their clubs around the country.
Go to next video: Football ticket prices on the rise