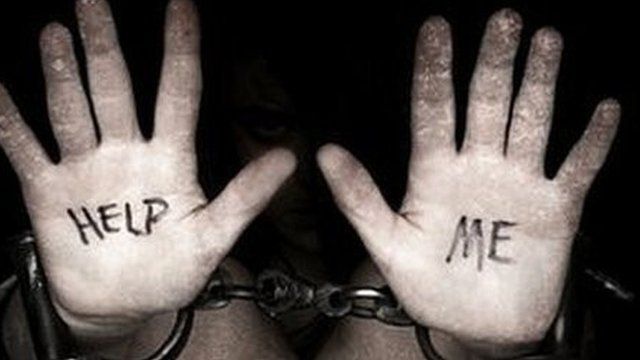 Video
Juju's 'control is powerful' - expert Siddharth Kara
Two Nigerian women trafficked into the UK sex trade were put through "witchcraft" ordeals to ensure they obeyed.
Lizzy Idahosa, 24, had arranged for the women to be put through a ritualistic "juju" ceremony in Nigeria to make them afraid of disobeying her.
She was found guilty of trafficking women to and around the UK, along with inciting prostitution and money laundering.
The trial at cardiff Crown Court heard the "juju" ritual - sometimes known as voodoo or magic - left them fearing illness, madness, infertility and death.
Trafficking expert Siddharth Kara teaches human trafficking and modern slavery at Harvard University's Kennedy School of Government in the USA.
He travelled to Nigeria to trace the roots of juju in trafficking and has met priests who conduct juju ceremony. He says [juju] exerts a kind of control that is much more potent than chains or locking someone up.
"It's control of the spirit which is far more powerful and insidious," he says.
BBC Wales' Gavin Thomas spoke to Siddharth Kara.
Go to next video: Witchcraft's 'powerful control'