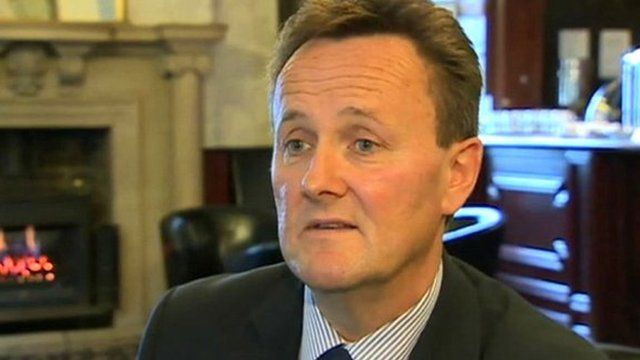 Video
Keith Towler asks: 'Are we letting children down?'
Services to protect vulnerable children could be lost due to a lack of vision and leadership from the Welsh government, the children's commissioner has claimed.
Publishing his final annual report in the role, Keith Towler urged ministers to protect children's rights and shield services from funding cutbacks.
He called on the Welsh government to "re-state its vision for children".
The Welsh government said supporting children and protecting their rights was at its "very heart".
Mr Towler said there was some good work but children's services were vulnerable to cutbacks.
Go to next video: 'No clear strategy' for children