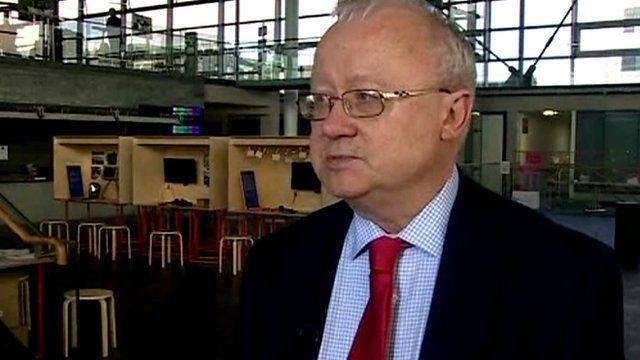 Video
Leighton Andrews: Councils in Wales facing tough times
Councils and the Welsh government are facing "very tough times", according to the minister responsible for public services.
Leighton Andrews told BBC Radio Wales local authorities have been told they will get £146m less from next April from the government.
Key services will be "dismantled" and the "very fabric" of communities will be tested after budget cuts, council leaders have warned.
The Welsh Local Government Association (WLGA) said some local services will be "crushed" by further cuts.
Oliver Hides asked Mr Andrews how he expected councils to balance the books.
Go to next video: Council budgets hit by £146m cuts