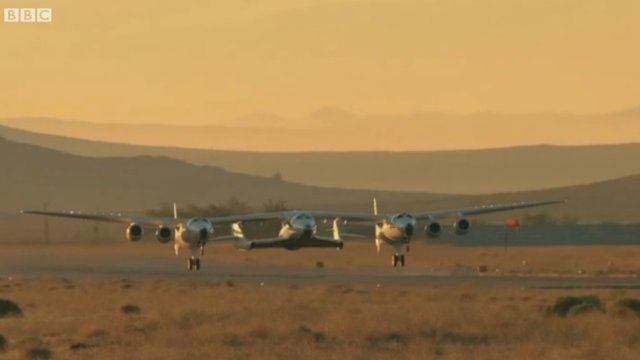 Video
Opinion divided on spaceport plan for Llanbedr Airport
A four-month consultation which could help decide the location of the UK's first spaceport ends today with Gwynedd being one possible site.
Eight shortlisted sites include one at Llanbedr Airfield and Gwynedd council says it would fully support the development.
Other sites include six in Scotland and one in England - considered in a four-month consultation with some of the organisations involved.
By the year 2030 the global space economy is expected to be worth £400bn a year - and the UK government wants a slice.
But it needs a port, from where it is thought satellites and space tourism flights will be launched.
Opinion on Llanbedr is divided, with the Snowdonia Society opposed to the potential impact on the national park.
The views of local people - who have yet to be consulted - will be sought if the site is identified as a serious contender, reports Brendon Williams.
Go to next video: Snowdonia airfield may be spaceport