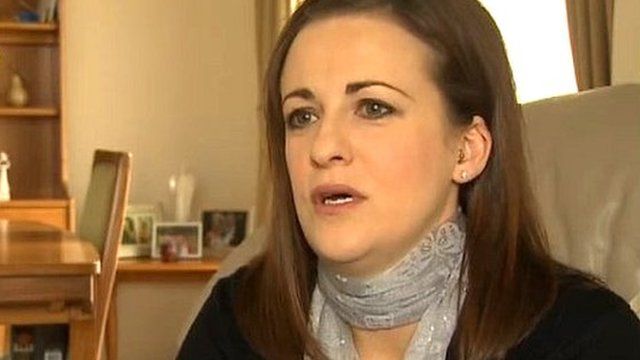 Video
Manic Street Preachers' star's sister on 'presumed dead' law
The sister of Richey Edwards of the Manic Street Preachers who disappeared nearly 20 years ago, has welcomed a change in the law to make it easier for families of missing people to sort out their affairs.
Rachel Elias has been campaigning since 2010 for more help for those left behind.
The 27-year-old guitarist and lyricist from Blackwood, Caerphilly, went missing in February 1995 from a London hotel, and his car was found near the Severn bridge.
He was declared "presumed dead" in November 2008.
The new law will allow the families to apply for a Certificate of Presumed Death which will allow them to deal with the financial and legal issues left when a person goes missing.
The law changes in England and Wales will also help people whose spouses or civil partners die without making a will.
Ms Elias said she had faced a "very difficult process".
"Now it will be much more simplified for families with the new legislation," she told BBC Radio Wales' Oliver Hides.
Go to next video: Manic's sister's missing laws plea