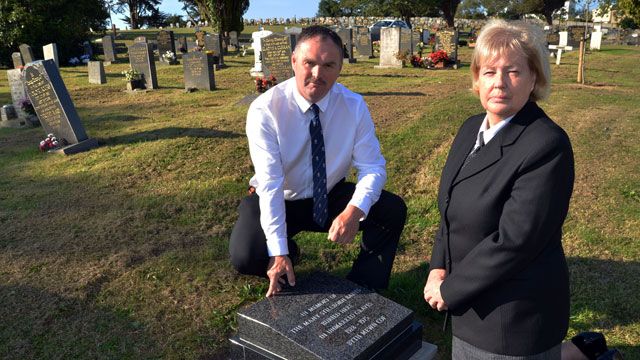 Video
Haverfordwest memorial to hundreds of stillborn babies
Hundreds of stillborn babies who were placed in unmarked graves in west Wales between the 1920s and 1970s have been given a permanent memorial, following years of campaigning by Narberth crematorium assistant Pat James.
Before the introduction of a more modern bereavement policy in the NHS, parents of stillborn children had their babies taken away, without being told where they were buried.
An estimated 400 stillborn babies were born in Pembrokeshire between 1928 and 1975 when that practice was in place.
Now a memorial has been placed in Haverfordwest and a special service will be held on Monday to officially unveil it.
Sarah Moore reports.
Go to next video: Fight for stillborn baby's rights