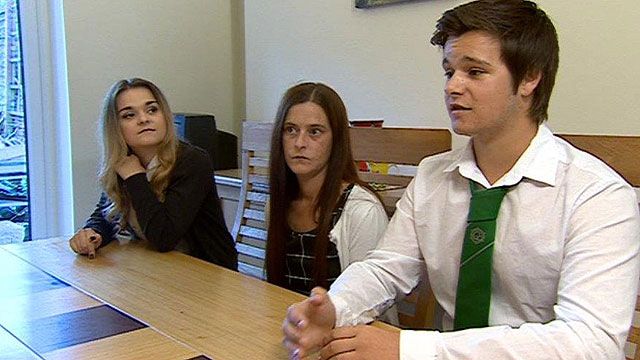 Video
Sixth form bus cost rise: 'I haven't got it in my budget'
New and increased transport costs for sixth formers could force those from the most deprived backgrounds to give up school altogether, experts claim.
The Children's Commissioner said that transport to education must be a "free and universal service".
Research by BBC Wales showed that a third of local authorities were charging students over the age of 16 for transport.
Ceri Hyde lives in Newport with her three children. Two of them, Charlotte and Jordan are in sixth form at Ysgol Gyfun Gwynllyw, a Welsh medium school in Pontypool.
She told India Pollock she does not object to the principle but the fact the cost for bus passes has jumped to £347.
Newport Council says that some students had already been paying £347 a year while others were having their transport subsidised by council tax payers. Now all the council's sixth-formers are paying the same - regardless of where they live.
The authority says parents were notified in April that the changes would be introduced in September and that they have been offered the opportunity to pay by monthly direct debits. They also say a hardship fund will be available.
Ms Hyde has paid the first instalment of £115.67, but is worried about where the next payment is coming from.