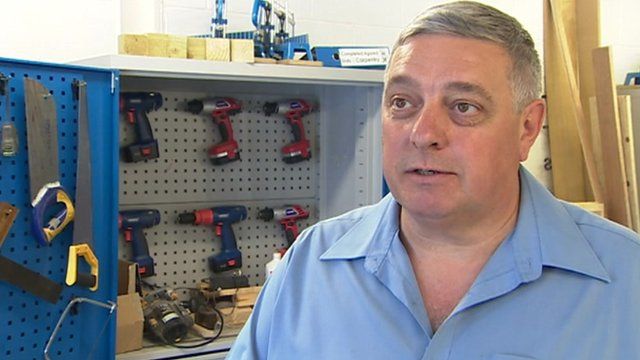 Video
Newport's Peak project helps pupils improve attendance
Education watchdog Estyn says overall attendance at secondary schools in Wales has gradually improved from 91% in 2008/9 to 92.6% in 2012/13.
It has made a series of recommendations for schools and local authorities, including calling on them to strengthen links with external agencies and other services that assist in engaging and supporting families.
The Peak project in Newport has just reopened after a National Lottery-funded revamp, taking in pupils who struggle with mainstream education.
It provides practical workshops such as carpentry, bike maintenance and cookery.
Co-ordinator Ian Pearce said it was helping to get pupil attendance back on track.