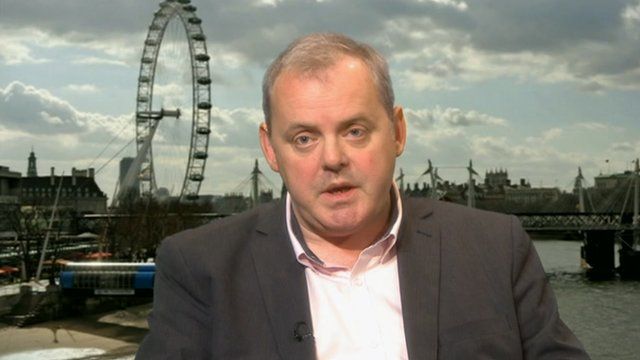 Video
MP Guto Bebb 'sympathetic' to English votes for English laws
A Welsh Tory backbencher says he is "sympathetic" to letting English MPs vote alone on English matters as long as it does not result in two classes of MP.
House of Commons leader William Hague said the case for English devolution "cannot be avoided" any longer, after he and Prime Minister David Cameron met a group of Tory backbenchers.
The main parties have promised to look at the pattern of powers across the UK after Scotland was promised more devolution following the referendum on independence.
Aberconwy MP Guto Bebb, who was at the meeting, said there should also be fairness for Wales, especially in funding under the so-called Barnett Formula.
Go to next video: Hague: 'Fairness cannot be avoided'