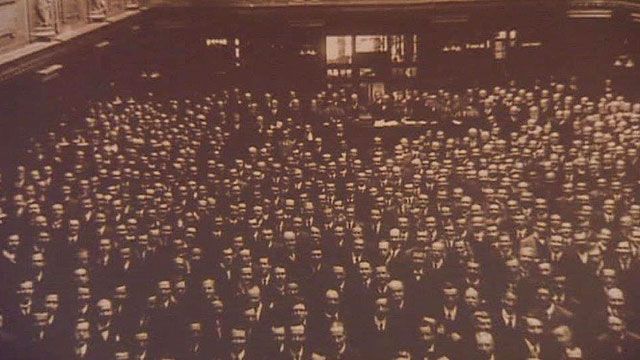 Video
Stephen Doughty MP on why Coal Exchange must be saved
Wales risks losing a key part of its historical heritage according to campaigners trying to find a buyer for Cardiff's Coal Exchange.
The Victorian building's owners went into liquidation earlier this month.
One conservation expert warns that basic maintenance work is urgently needed before the winter sets in.
Cardiff Council said it recognised the building's significance and along with Cadw hopes to lead a working group to take the project on.
Meanwhile, Cardiff South and Penarth MP Stephen Doughty wants interested groups to join forces to secure its future.
He says he has held productive talks and wants the building to be a symbol of the city's history but also used serve a wide range of needs.
As he speaks, you can also look at footage of the outside of the building now, how it looked inside a few years ago, and some archive.