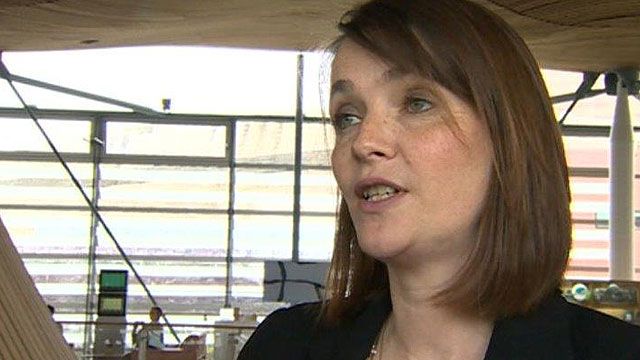 Video
Kirsty Williams says Wales must speak with 'one voice'
Welsh Liberal Democrat leader Kirsty Williams says Wales must speak with a unified voice when the issue of more powers to the UK nations is decided upon.
It comes in the wake of Scotland rejecting independence overnight.
Prime Minister David Cameron says Wales must have a bigger say over its affairs in the wake of the Scottish referendum.
First Minister Carwyn Jones said Wales could not play second fiddle and wants a coherent devolution settlement and a "fair share of the pot" in terms of funding.
Ms Williams welcomed Carwyn Jones's statement but said as the UK moved forward it was important Wales did not miss out.
Go to next video: Devolution roadmap is 'sensible'