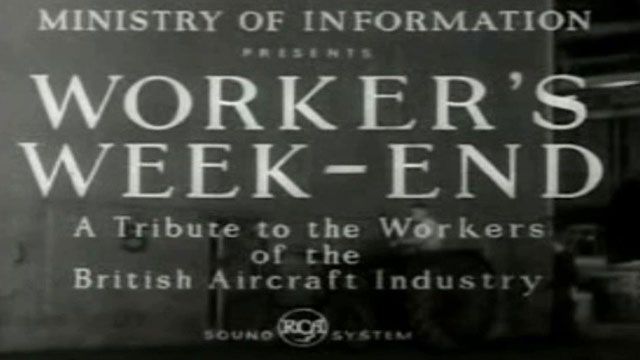 Video
1943 archive footage of wartime bomber assembly at Broughton
The Prince of Wales is to visit the Airbus factory at Broughton, Flintshire, on Friday to mark its 75th anniversary.
Prince Charles will tour the site's north factory before opening a new visitor centre.
More than 6,000 people work at the complex, assembling 1,000 wings a year for the Airbus range.
The site began as a heavy bomber production line during World War Two making Wellingtons and Lancasters.
Here is an excerpt from Canadian Ministry of Information newsreel footage from 1943, which showed workers in north Wales aiming to assemble a bomber in a record 30 hours from scratch.
Footage courtesy of the British Film Institute
Go to next video: Close up: Airbus A350 Rolls Royce engine