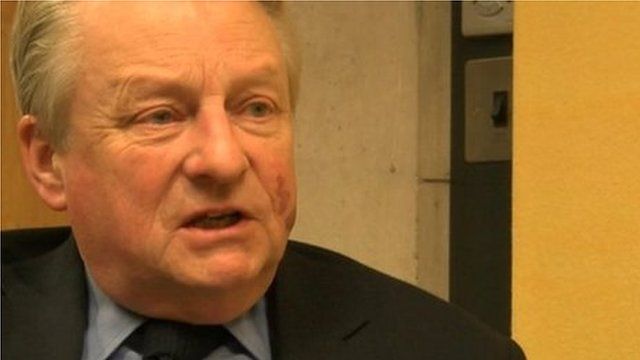 Video
Welsh decisions if Scots vote Yes, says Dafydd Elis-Thomas
Former Plaid Cymru leader Lord Dafydd Elis-Thomas has said that if there is a Yes vote in next week's Scottish independence referendum, people in Wales will have to decide "where they want to go next".
Lord Elis-Thomas, speaking on BBC Radio Wales, said there would be no point in legislating now for a very limited increase in powers and if there were to be fiscal changes, they would have to go to a referendum.
In a wide-ranging interview on Good Morning Wales, the former Welsh assembly presiding officer was first asked by presenter Felicity Evans whether former Wales secretary Peter Hain was right when he was talking about the status quo having gone irrespective of the result next Thursday.
Go to next video: 'Most important debate facing Britain'