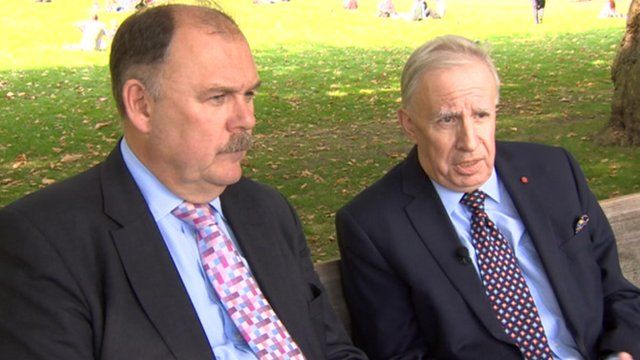 Video
Welsh MPs 'will still make voices heard' if Scotland leaves UK
Two senior MPs say Welsh voices will still be strong at Westminster even if Scotland leaves the UK following the referendum on independence.
Recent opinion polls suggest the two sides are neck-and-neck in the run up to the vote on 18 September.
Plaid Cymru's parliamentary leader Elfyn Llwyd and former Labour Welsh Secretary Paul Murphy told David Cornock they would not let English MPs dominate the House of Commons if the Scots left.
They added that whatever the result of the referendum, more powers would come to Wales as part of a wide-ranging review of devolution within the UK.
Go to next video: Impact of Scots Yes vote on parties