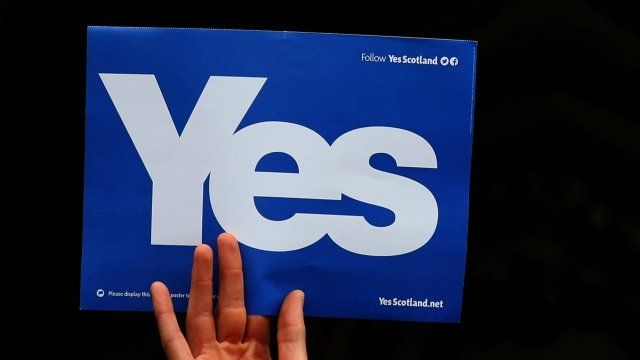 Video
Impact on UK political parties of a Scottish Yes vote
Next week voters in Scotland will decide whether or not they want to form an independent country.
Obviously, there is a lot riding on that decision, not least for the political parties.
We are only eight months away from a general election - an election in which Scottish people will be eligible to vote whatever the result of the referendum.
In the latest of her reports on the implications of events in Scotland on the rest of us in the UK, BBC presenter Felicity Evans takes us back to October 2010 when the formal agreement to hold a referendum was signed.
Go to next video: Jones's fear over Scotland Yes vote