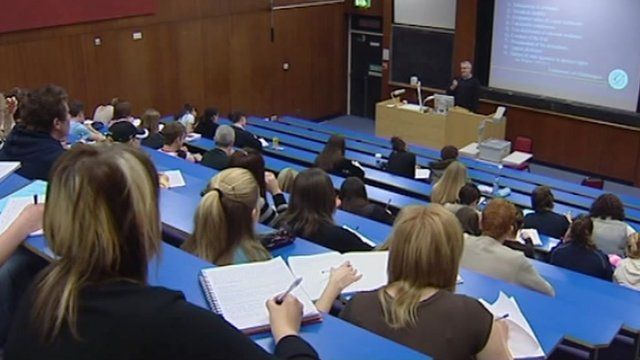 Video
Welsh universities in 'saturated market' for students
Concerns have been raised that students are getting into universities in Wales with lower grades than elsewhere in the UK and the gap appears to be widening.
Figures show a recent stagnation in the average A-level "score" students need to get to study for a degree here.
The Conservatives said it showed Wales was falling further behind the UK, and the student fees subsidy must end.
The Welsh government said it was working with universities to encourage high-calibre students to stay in Wales.
Dr Simon Jones, who worked in the Welsh university sector for more than 15 years and is now an associate dean at Leeds Metropolitan University, told BBC Radio Wales that a saturated market may be forcing Welsh universities to take students with lower grades.
Go to next video: Welsh students opt for English unis