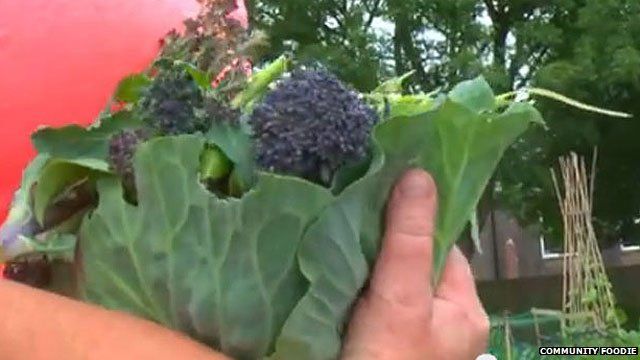 Video
Community Foodie project in Vale of Glamorgan grows
A project launched to support community food growing in Wales has seen neglected sites transformed into thriving gardens where residents are harvesting enough produce to support local food banks.
Community Foodie has now supported more than 300 people, working on 30 projects, ranging from community gardens and allotments to orchards.
Launched in 2011 with pilot projects in Bridgend, the Vale of Glamorgan and Torfaen council areas, it aims to promote healthy lifestyles, and bring communities together.
It is funded by the Welsh government and the European Union's Rural Development Plan.
Any money made by the sites goes back into keeping them running and allows much of the fresh produce grown to be given away to those who need it most.
Will Bain visited one site in the Vale of Glamorgan.
Go to next video: Plans for more land to grow food