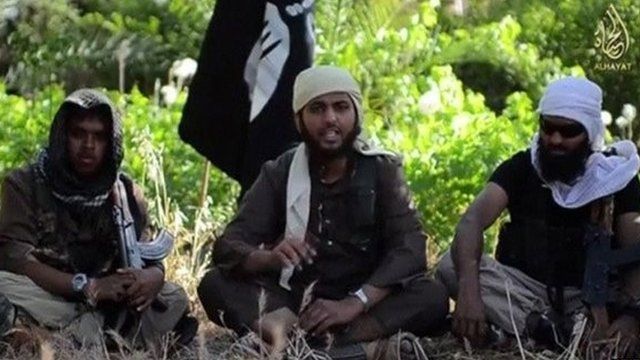 Video
Spotting Muslim radicals 'challenge' - Abdul Azim Ahmed
A Muslim leader in Wales has spoken of the difficulty of identifying people at risk of being radicalised.
Abdul Azim Ahmed, assistant secretary general of the Muslim Council of Wales, was responding to calls by the UK's head of counter-terrorism for friends, family and neighbours to watch out for people who are about to travel to the Middle East, or who are showing signs of becoming radicalised.
Assistant Commissioner Mark Rowley made his appeal after the murder of US journalist James Foley in Syria.
He said that community and religious leaders must continue to speak out against what he called "warped narratives"
Mr Ahmed told BBC Radio Wales' Oliver Hides that it was difficult for anyone - families, the community and the authorities - to spot the signs as those being radicalised could cover their tracks.
Go to next video: Met appeal to identify Foley killer