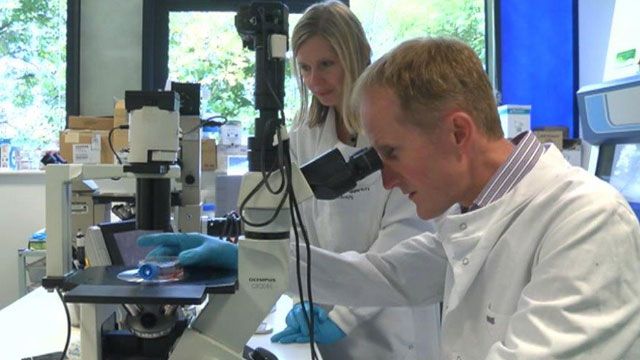 Video
Cardiff University's cancer test 'breakthrough'
It has been described as a breakthrough in the treatment and prevention of cancer.
Scientists from Wales claim to have developed the first definitive test that can predict the survival of leukaemia patients and the progression of their disease.
A team of geneticists at Cardiff University have been examining the way tumour cells mutate and spread.
Their findings could lead the way for patients with other forms of cancer to receive medical intervention in the very early stages of their disease.
Carwyn Jones reports.
Go to next video: Minority groups 'miss out on care'