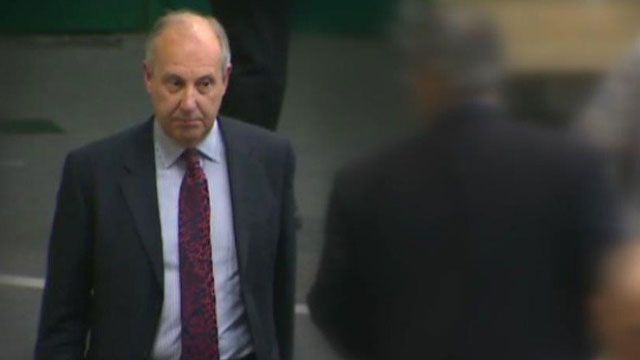 Video
Pembrokeshire chief executive Bryn Parry-Jones steps aside
The chief executive of Pembrokeshire council, Bryn Parry-Jones, is to stand aside with immediate effect.
The council announced that he was to take a "period of absence" on full pay.
Mr Parry-Jones is currently under investigation by police over cash payments he received in lieu of pension contributions.
There have been calls for his resignation and earlier in August some staff walked out in protest over the matter.
On Friday, council leader Jamie Adams announced that Mr Parry-Jones would take a period of absence.
Political correspondent Daniel Davies reports.
Go to next video: Council chief fresh suspension calls