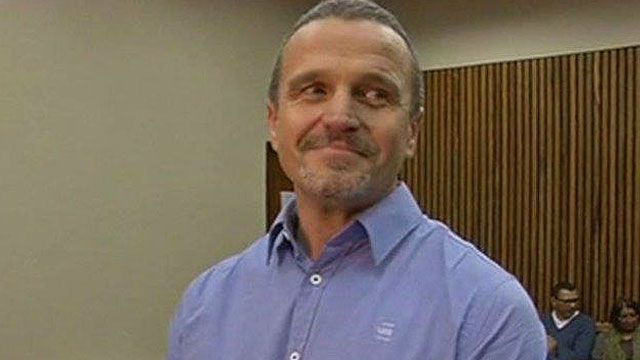 Video
Swansea fugitive ostrich conman Martin Evans in court
A fugitive drug dealing conman from Swansea who went on the run in South Africa will be extradited to the UK.
Martin Evans, 52, who swindled ostrich farm investors in south Wales out of £900,000, appeared at Randburg Magistrates' Court, Johannesburg, on Monday.
Evans told the court that he had no desire to appeal the decision.
The extradition ruling comes after the former Young Businessman of the Year for Wales' arrest on 2 August.
He was jailed for 21 years for conspiracy to supply cocaine and fraudulent trading in 2006, but disappeared in 2011.
Evans appeared smiling in the dock, before the media.
Go to next video: Armed police arrest on-run fraudster