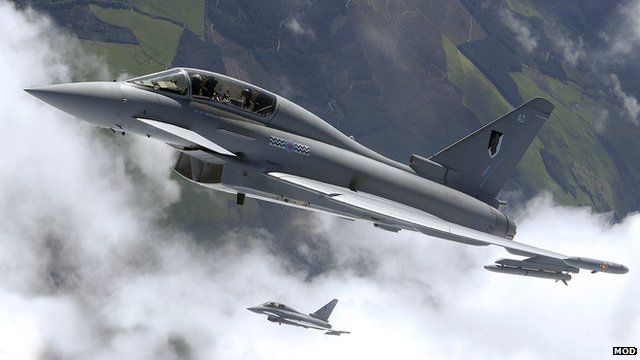 Video
Sonic booms explained as half of incidents happen over Wales
Almost half the sonic booms recorded in the UK in the last five years happened in the skies above Wales.
Figures obtained by BBC Wales from the Ministry of Defence show there were 16 sonic booms between May 2009 and June this year.
Eight of those were above Ceredigion, Powys or Anglesey.
One incident in Aberystwyth in March caused the temporary closure of a supermarket after shockwaves from a sonic boom caused ceiling tiles to fall.
Dr Chris North from Cardiff University's School of Physics and Astronomy told Mai Davies on BBC Radio Wales that while they were not always dangerous, sonic booms could be alarming.
Go to next video: Sonic boom plane caught on video