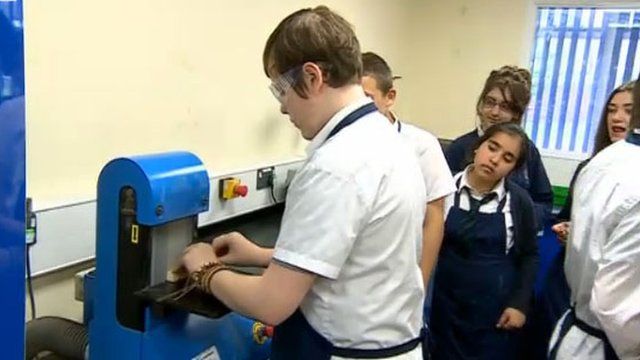 Video
Schools Challenge Cymru: Education standards funding fears
There are fears £5m could be diverted from Wales' current schools' improvement programmes to pay for a new scheme also aimed at raising standards.
Earlier this year it was announced £20m would be given to 40 underperforming schools from the new Schools Challenge Cymru fund to help them improve.
Around £12m has come from the UK government leaving £8m to be found.
Ministers say they are looking at which departmental budgets could support the policy at a "very challenging" time.
Education correspondent Arwyn Jones reports.
Go to next video: £20m standards 'boost' for schools