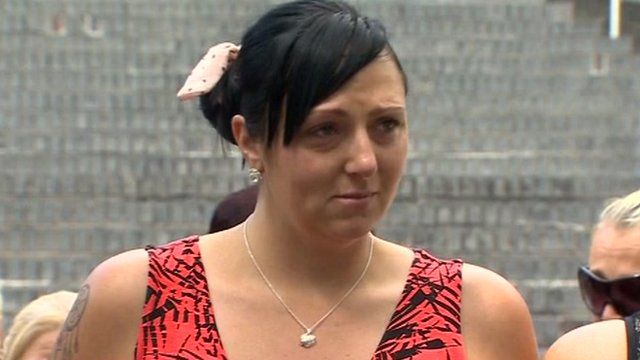 Video
Alfie Sullock's mum 'disappointed' with verdict
The mother of a six-week-old baby killed by her boyfriend says whatever jail sentence he receives will never be long enough.
Michael Pearce, 32, was looking after Alfie Sullock, from Cardiff, for two hours while Donna Sullock had her first night out following the birth.
Pearce, of Nelson, Caerphilly county, was found guilty of manslaughter but was cleared of murder at Newport Crown Court.
He will be sentenced on Wednesday.
Ms Sullock said she was "disappointed" with the verdict, adding: "Whatever sentence he will get, it will never be long enough for taking Alfie's life away."
Reading a statement on the court steps she talked about a "year of hell" and finished by saying: 'Rest in peace baby Alfie'