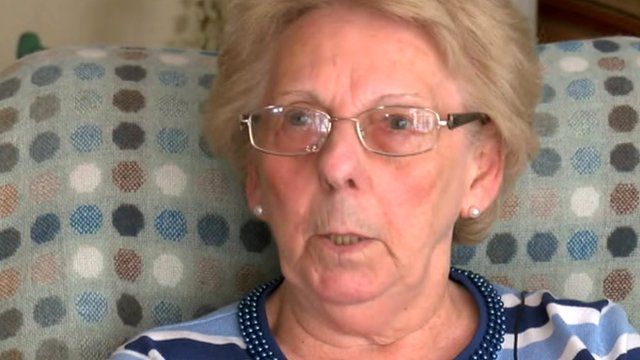 Video
NASA technology restores sight of woman
A grandmother's sight has been improved dramatically thanks to new treatment based on technology used by NASA
Phyllis Price, 79, of Lampeter, Ceredigion, can knit and read again after the innovative surgery reversed the effects of her macular degeneration which affects 600,000 people in Britain.
She is one of the first in the country to receive the £6,000-an-eye procedure.
The operation at the London Eye Hospital is based on technology used by NASA to refocus space telescopes.
During the operation two lenses, 2mm apart, were put into her eyes.
The lenses magnify and direct the centre of the image away from diseased parts of the eye and on to healthier sections.