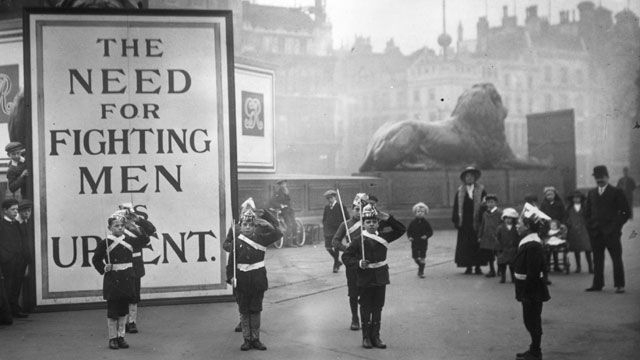 Video
World War One: Welsh chapels may apologise for recruitment role
During the World War One, Welsh chapels played a part in recruiting soldiers for the war effort.
The phrase "Death rather than dishonour" was used in chapels to encourage people to join the forces.
But the Union of Welsh Independent Churches will discuss a motion later which calls on its members to apologise for the support given by chapels to the recruitment campaign.
It says that during the conflict many chapels shamed men into fighting. At its annual meeting in Bridgend, the union will discuss asking members to repent by committing themselves to remember those taken by war.
Rev Aled Jones, from the West Carmarthen Association of Independents, told Mai Davies why he was proposing the motion.
Go to next video: WW1 trenches recreated in Usk wood