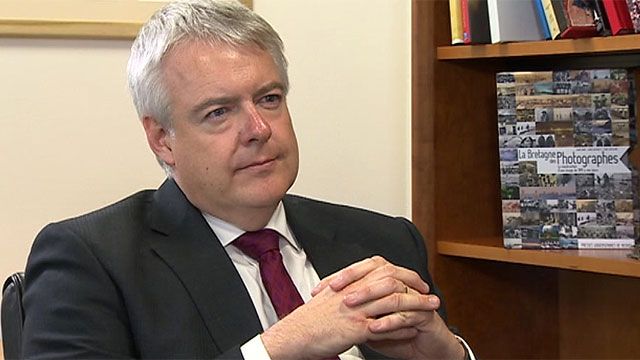 Video
Measuring devolution: Carwyn Jones on record and future
BBC Wales has been looking at the impact of devolution after 15 years.
In a wide-ranging interview with our political editor Nick Servini, First Minister Carwyn Jones defends the Welsh government's record and assesses how the Welsh assembly has evolved as an institution.
But he thinks some local authorities are incapable of improving the education they provide.
Mr Jones discusses:
How some councils were not delivering on education "consistently"
How the NHS "isn't a Welsh problem" and how difficulties stem from increasing demand
His surprise at how the assembly has developed from what he would have imagined in 1999
The future and end point for devolution
His own future as leader
Go to next video: Jones defends wind energy policy