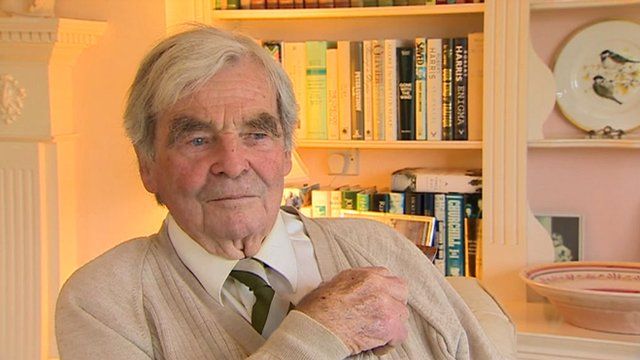 Video
D-Day: Armed with bikes and a map
Brigadier Sir Nick Somerville from Brecon was a 20-year-old lieutenant working as an intelligence officer with the 2nd Battalion, South Wales Borderers when D-Day approached.
He was part of the second wave of the assault on the day and knew that if the first attack had failed it would be part of his job to make a breakthrough.
Armed with a bicycle and maps, he landed on Gold Beach and had to navigate a way through the devastation surrounding the beaches to a rendezvous eight miles inland along with other members of the 24th regiment.
The reality of attack hit home within minutes as he saw a comrade's head shot off on the bicycle just behind him.
Go to next video: D-Day: Sending troops off to fight