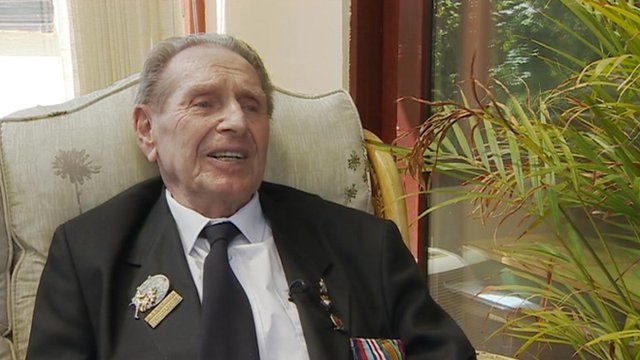 Video
D-Day: Messenger on the beaches
Gordon Prime, who lives in Pembrokeshire, was 20 when he crossed the English Channel as part of the D-Day landing force.
He was with 89 Company, Royal Army Service Corps attached to the Canadian Army and his mission was to supply units with rations, petrol, diesel and anything else they needed.
He landed on Juno beach on D-Day at Courseulles before driving from the beach about a mile inland to Graye-sur-Mer. He stayed in the area for the whole of the battle of Normandy before moving through with advancing forces to Germany.
Mr Prime's job was to provide supplies to units in the area, which could involve driving his motorbike through the dark with no lights leading supply convoys.
Go to next video: D-Day: Armed with bikes and a map