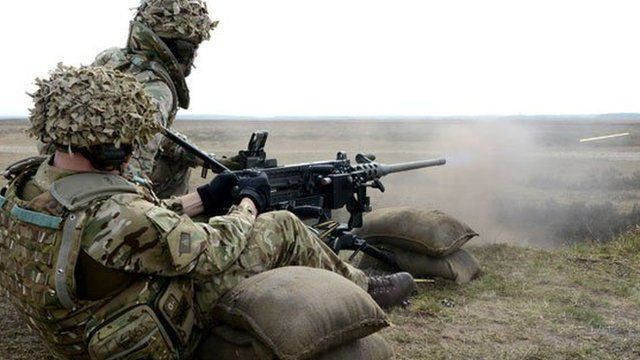 Video
Welsh Cavalry deployed to Afghanistan for final time
After more than a decade of operations, Thursday marks a historic milestone in Britain's role in Afghanistan, as the final tranche of Welsh troops set off for their last combat tour of the country.
Soldiers from 1st The Queen's Dragoon Guards, better known as the Welsh Cavalry, have already completed two gruelling tours, suffering the loss of two men.
In preparation for this third tour, the troops have spent months gearing up.
Their aim is to advise and mentor Afghan National Security Forces so when they withdraw at the end of this year, the handover is complete.
Charlotte Dubenskij reports.
Go to next video: Parting gift as soldiers deploy