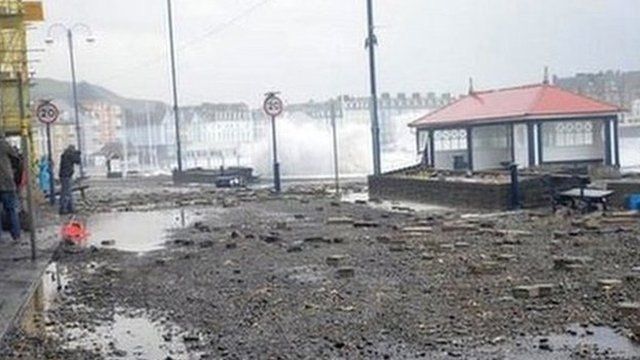 Video
£855,000 to help repair storm-hit coast before summer
Areas of Wales hit by winter storm damage will receive a share of £855,000 to carry out repairs before the summer season.
More than half of that money will be split between 17 councils to repair parts of the Wales Coastal Path.
And £310,000 will be spent on repairing Aberystwyth's promenade and sea wall.
Richard Griffiths, who runs the Richmond Hotel on the promenade in Aberystwyth, told Oliver Hides the promenade was ready for the summer season.
Go to next video: 'Moral responsibility' for storm aid