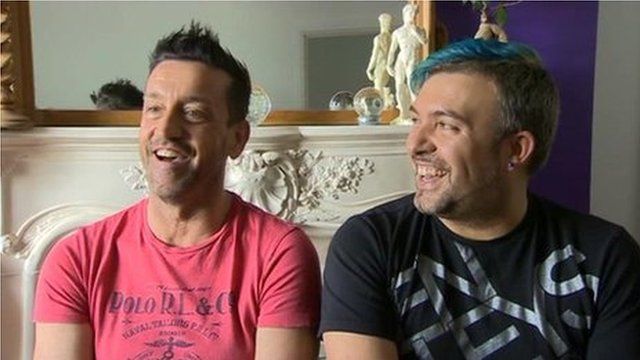 Video
Darren Williams and Federico Podeschi look forward to marriage in Swansea
Same-sex couples are able to legally marry for the first time in Wales and England from Saturday.
But according to a poll commissioned by the BBC, people's opinions about the new legislation remain divided.
Overall, the legislation has been largely welcomed with 68% of people agreeing with the change in the law. But the poll suggests 20% of Britons would turn down an invitation to a gay wedding.
One of the first same sex couples tying the knot are Darren Williams and Federico Podeschi from Swansea who are to marry in the county hall.
Carwyn Jones met up with them on the eve of their big day.