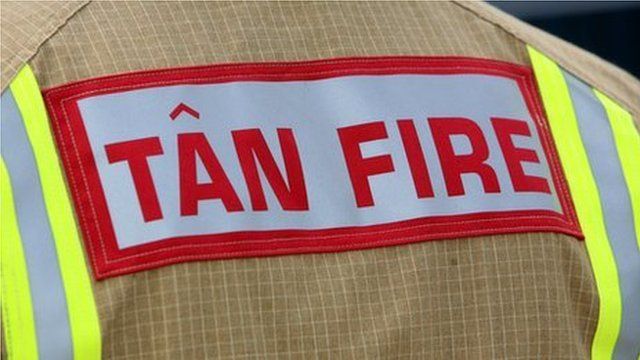 Video
Fire crews 'hit with fireworks' as attacks rise
Attacks on fire crews attending incidents is rising, with firefighters facing everything from verbal abuse to firework attacks, South Wales Fire Service says.
Dewi Jones, head of the fire crime unit at South Wales Fire Service, told BBC Wales the number of attacks had risen by 16% in the past two years.
In one incident, fire crews were called to a fire on open ground and then ambushed by a group throwing fireworks at them.
His comments come as the service launches a campaign to raise awareness of the issue, entitled "We Can't Protect While We Are Under Attack".
Mr Jones was speaking to Felicity Evans.
Go to next video: Sauna fire fought by visitors