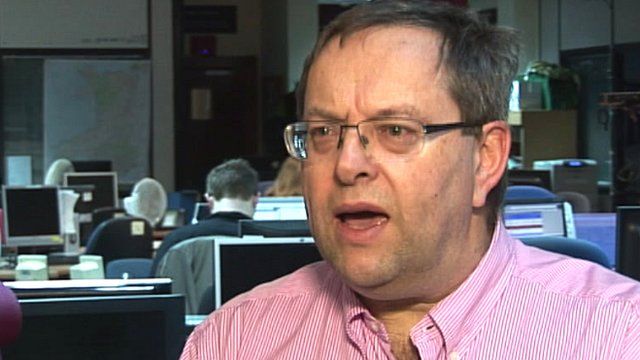 Video
Medical course revamp aims to keep graduates in Wales
Medical students will be given more time with patients under a course aimed at getting them to stay in Wales as junior doctors.
They will carry out more medical work in the community under a reorganisation of Cardiff University's degree curriculum.
The dean of medicine said it will produce doctors who want "to work in Wales for the benefit of Welsh patients".
Wales, in common with other parts of the UK, has had difficulty recruiting and retaining doctors.
Dr David Bailey, deputy chair of the British Medical Association's Welsh Council, said trainee doctors should be out in the community earlier and for longer.
Go to next video: Junior doctors plan unveiled