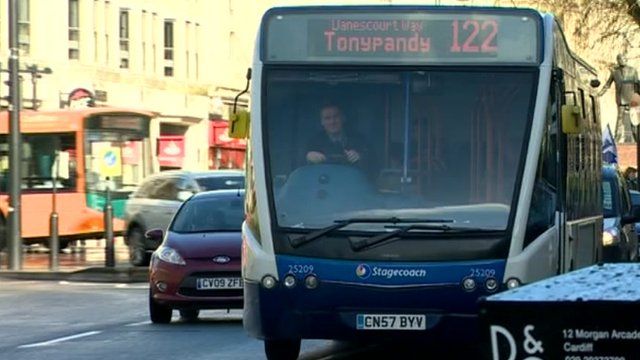 Video
Cardiff metro: Plan encourages people to 'leave cars at home'
Plans for a regional transport system aimed at encouraging more people to leave their cars at home have been backed by Cardiff council's cabinet.
The metro project is aimed at improving transport links between Cardiff and south east Wales.
The Cardiff elements of the scheme are estimated to cost £220m.
The entire network, which could be built by 2030 and would involve trains, buses and trams, could cost £4bn.
More than 77,000 people commute into Cardiff each day with a large majority travelling by road.
BBC Wales' business correspondent Brian Meechan examines the latest plans.
Go to next video: Flooding delays for rail travellers