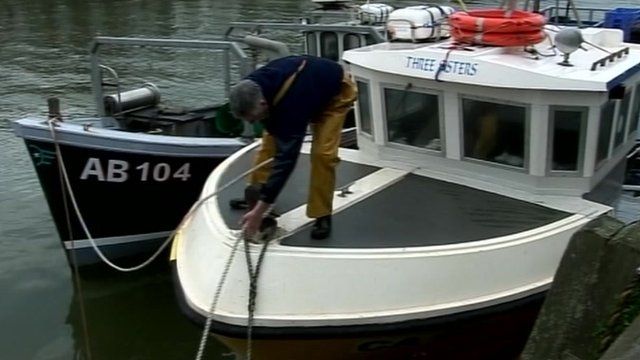 Video
Wales' fishermen hit hard by storms, industry warns
The future of the Welsh fishing industry is on a knife edge according to the body representing small-scale fishermen, which says recent storms are threatening their livelihood.
About 1,900 people are employed by the industry in Wales, which is worth more than £20m to the economy every year.
But many have struggled to make money since storms hit Wales in December because their boats and equipment have been lost or damaged.
The Welsh government said it was waiting to hear if extra funding for flood damage from the UK government would come to Wales.
Charlotte Dubenskij reports.
Go to next video: Storm-hit fishing industry 'needs help'