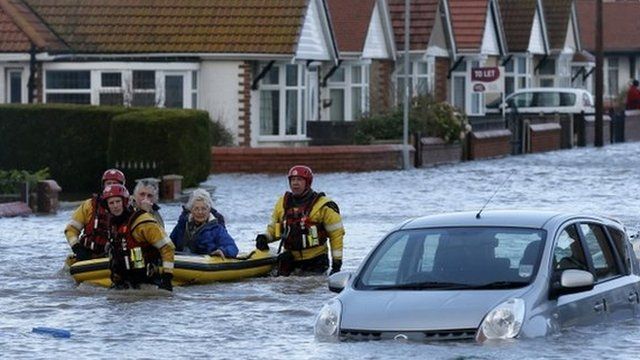 Video
Flooding and energy central to 2013 environmental issues
With a series of floods and high-profile demonstrations against large-scale energy projects, 2013 was a busy year for BBC Wales environment and rural affairs correspondent Iolo ap Dafydd.
During the past 18 months hardly any area of Wales was untouched by floodwater, while residents in Ruthin and St Asaph have called for more to be done to protect their homes a year after they were affected.
Anti-fracking and wind farm protests were never long out of the headlines as campaigners spoke up against proposed developments in Powys and test drill plans in the Vale of Glamorgan and Rhondda Cynon Taf.
Hydraulic fracturing of unconventional gas underground has yet to happen in Wales, but licences have been issued by the UK government and some local authorities have allowed exploration wells to be drilled.
Flooding undercurrent to eco issues
Fears over gas test drilling plan
Protests greet wind farm inquiry
Go to next video: Wales could follow US in fracking