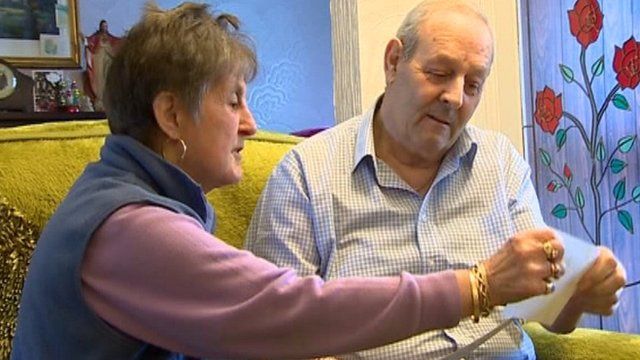 Video
Cancer patient said no explanation for drug refusal
NHS patients in Wales are being turned down for some specialist treatment without any explanation, say patient groups.
Many of the requests are for the funding of cancer drugs.
There have been calls for more transparency and discussion when applications are rejected.
The Welsh government said it believed the system was working well but was reviewing how communication with patients could be improved.
Bowel cancer patient David Spink, from Tredegar, told BBC Wales reporter Paul Heaney he did not know why he had twice been refused a drug, Bevacizumab or Avastin, which is available in some other parts of Wales.