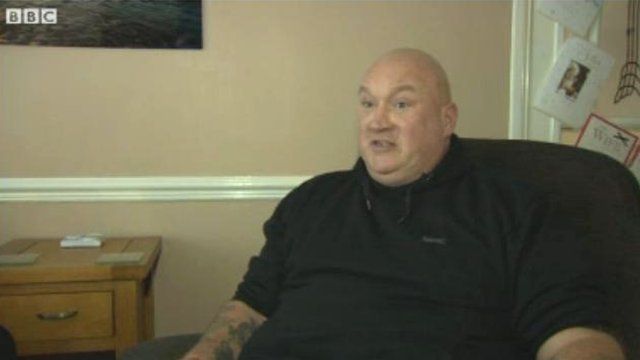 Video
Euticals worker Nigel Verdon says health affected
Two former Flintshire pharmaceuticals firms have been fined £120,000 after staff fell ill when exposed to dangerous chemicals.
Archimica Chemicals admitted six health and safety charges while Euticals admitted two charges brought by Natural Resources Wales.
Euticals took over the Sandycroft site from Archimica but Mold Crown Court heard that both firms have gone bust.
The firms went into liquidation this year and the factory closed.
Ex-Euticals worker Nigel Verdon, 41, from Ellesmere Port, Cheshire, explained how his mobility and speech has been affected since working at the former factory.