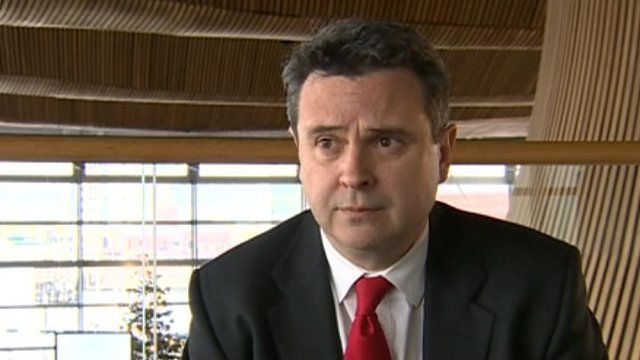 Video
Pisa analysis: 'Big admission' by Huw Lewis after results
Education Minister Huw Lewis has admitted there are "no quick fixes" for turning the education system around in Wales.
His comments came after Wales again fell behind the rest of the UK in an international study.
The tests in science, maths and reading were taken by 500,000 15 year olds in 68 countries.
Wales had lower results on average in the three subjects than England, Northern Ireland and Scotland.
Mr Lewis also admitted questions could be raised about his party taking its eye off the ball.
Welsh affairs editor Vaughan Roderick assesses the fall-out from the results on BBC Radio Wales with Mai Davies.
Go to next video: Wales has worst Pisa ranking in UK