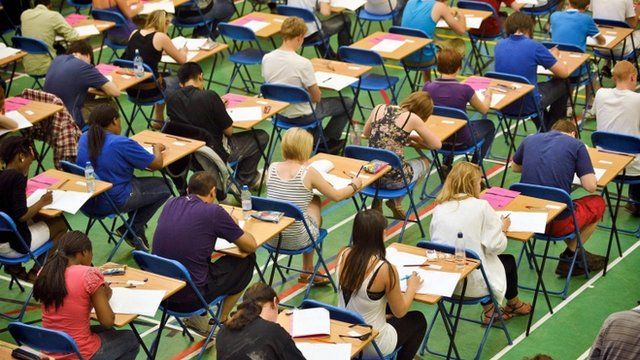 Video
Education reforms needed if Wales drops in Pisa table says advisor
Further education reforms could made if Wales ranks worse than previously in an international league table, a Welsh government education advisor has said.
Previously Wales was ranked in the thirties and forties and was the worst UK nation.
Half a million 15 year olds in around 70 countries are tested on maths, science and reading.
David Reynolds, a professor of educational effectiveness at Southampton University and an adviser to the Welsh government said if Wales performs badly further education reforms should be made.
Felicity Evans spoke to BBC Wales education correspondent Arwyn Jones and Prof Reynolds, who told her why Pisa results are important.
Go to next video: Major issues at stake in GCSE row