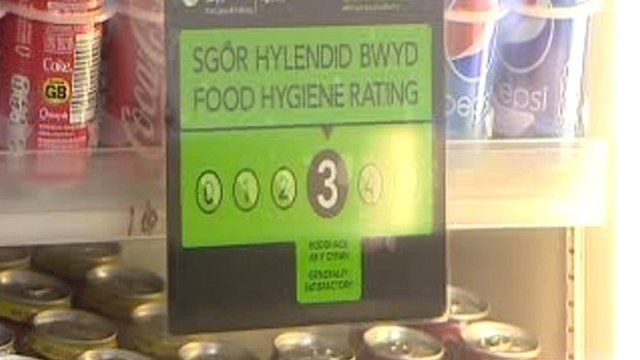 Video
Food outlets will be forced to display hygiene ratings
Wales has become the first part of the UK to force food outlets to prominently display food hygiene ratings.
The new law, which came into force on Thursday, builds on a voluntary scheme, known as "scores on the doors".
Over the next 18 months, restaurants, takeaways and supermarkets must display ratings from 0 (lowest) to 5 (highest).
But the Federation of Small Businesses (FSB) is still worried that food premises with poor ratings will not get their re-inspections quickly enough.
Reporter Sarah Easedale went to find out the views in one Welsh town.
Go to next video: Food scores 'needed for public safety'