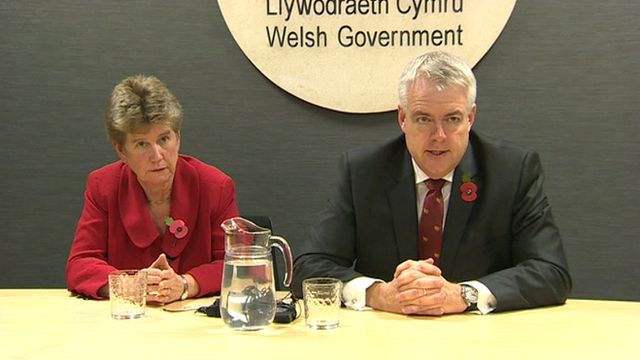 Video
Borrowed money will have to be repaid, says Carwyn Jones
Any money borrowed under new powers outlined for Wales by the UK government will have to be paid back, First Minister Carwyn Jones has said.
He was responding after Prime Minister David Cameron announced plans for the Welsh government to be given tax and borrowing powers, following a referendum.
Mr Cameron said improving the M4 in south Wales with a relief road would be one of the priorities.
At a news conference, Welsh Finance Minister Jane Hutt said negotiations would begin immediately on how to fund the M4 work.
Mr Jones explained any new powers would put the Welsh government on a par with local councils when it came to borrowing - and repaying - funds.
Go to next video: 'A strong Wales within a strong UK'