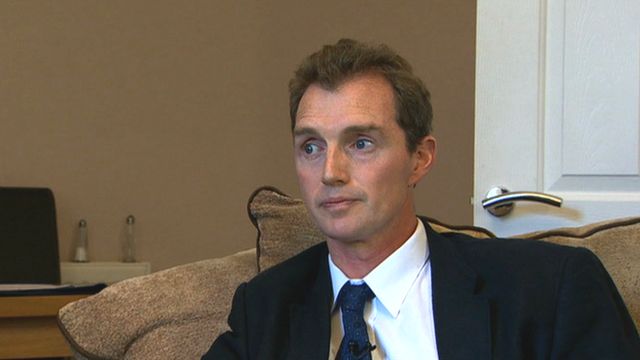 Video
David Davies tells 'bedroom tax' teenager to 'go home'
Monmouth MP David Davies became involved in an argument with a 17-year-old girl when he told her that she should move back to her mother's home.
The Conservative MP was taking part in the BBC Wales programme Week In Week Out on housing benefit reforms, including the so-called bedroom tax, in Blaenavon, in Torfaen.
He spoke to Amy Evans and her partner Lloyd Mulry who between them receive £60 per week from a training scheme.
They live in a two-bedroom flat. No one-bedroom flats are available in the area.
Amy has epilepsy and says she needs to stay close to her family in south Wales but still wants to live independently.
Week In Week Out is on BBC One Wales, Tuesday 8 October at 22:35 BST.